Bilawal Bhutto felicitates Pakistani Hindus on Diwali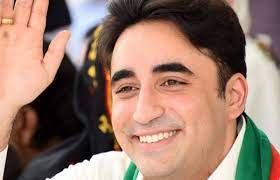 Liaquat Ali
Islamabad: Pakistan People's Party (PPP) Chairman Bilawal Bhutto-Zardari has extended felicitations to the Hindu community in Pakistan as well as all those celebrating Diwali, the festival of lights, and expressed his best wishes for them.
According to a press release issued by the media cell of Bilawal House, the PPP chairman, in his message on the occasion of Diwali, said the festival was a symbol of light and joy as well as a message of victory of light over darkness and good over evil.
Bilawal said the PPP believed in inter-faith tolerance and harmony, as well as brotherhood and unity. The minorities had been given equal rights in the 1973 Constitution by the then prime minister Zulfikar Ali Bhutto.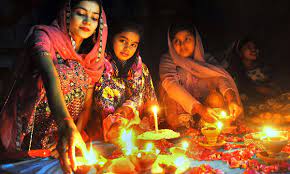 Slain former premier Benazir Bhutto fought throughout her life for the protection and development of the rights of minorities. Former president Asif Ali Zardari started celebrating the National Day of Minorities on August 11 every year, Bilawal said in his message.
"It is a matter of pride for me that under my leadership, the PPP not only nominated jiyalas belonging to the minority community as its candidates for the general seats of the assemblies, but also ensured their success with an overwhelming majority," he pointed out.
The former foreign minister, while addressing the Hindu community, said: "On this auspicious day, let us take a pledge that together we will defeat the darkness of hatred and division in Pakistan and make it the centre of lights in the world by the lamps of prosperity and equality."