Khunjerab Pass between Pakistan and china closed for four months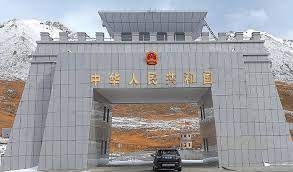 Islamabad: Pakistan and China have closed the Khunjerab Pass, a crucial land trade route linking Pakistan and China, for a four-month period.
The Chinese government declared the closure of Khunjerab Pass.
Pakistani Prime Minister Anwaar-ul-Haq Kakar had previously said at the Belt and Road Forum in Beijing that the two sides wanted the pass to work round the year.
China has mandated the pass closure from December to March, as stated in a notice by the Khunjerab Port management in China's Xinjiang region.
The closure is contingent on the amendment and signing of the agreement on border ports and management systems by the two countries through diplomatic channels.
The pass, vital for the China-Pakistan Economic Corridor (CPEC) will maintain seasonal customs clearance until an official notice is issued by China's State Port Management Office.
Special openings can be considered based on Xingiang's Khunjerab Port management's application for specific needs.
Previously closed for almost three years, the pass, situated at over 4,600 meters above sea level, connects Gilgit-Baltistan with China's Xinjiang region and was reopened in April 2023 after being shut in 2020 due to the COVID-19 outbreak.