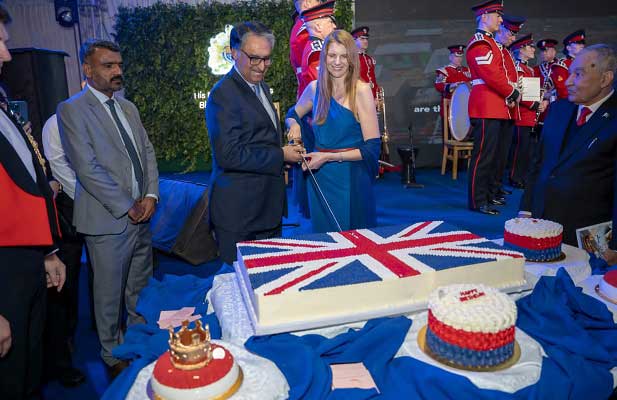 High Commissioner Jane Marriott highlights collaborative initiatives in education and culture
Celina Ali
Islamabad: The British High Commission marked King Charles's 75th birthday, his inaugural celebration as the reigning monarch.
British High Commissioner Jane Marriott, addressing the gathering, highlighted the event's significance as the UK's National Day. Marriott expressed gratitude for the captivating performance by the Band of the Honourable Artillery Company, which dates back to King Henry VIII's era.
King Charles III, recognized for his five-decade commitment to environmental conservation, received accolades from Marriott. She emphasized his enduring dedication to collaborative efforts in tackling shared challenges and the need for innovative approaches.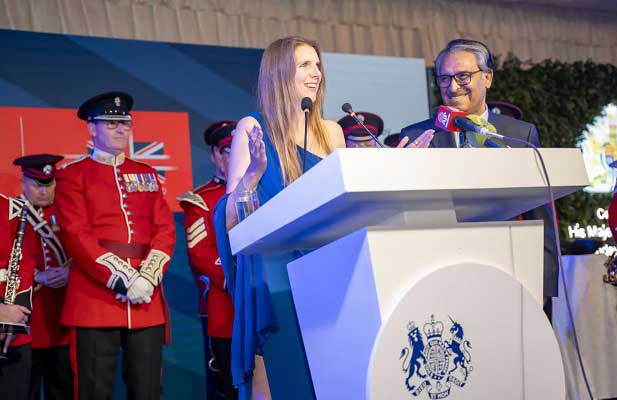 Shifting focus to Pakistan, Marriott acknowledged the country's susceptibility to climate change, especially after last year's devastating floods. The UK pledged to double its investment in climate change initiatives in Pakistan, advocating for a substantial 'Loss and Damage' fund at COP 28 and a broader, greener, and fairer global financial response to climate change.
Marriott announced the UK's collaboration with the Global System for Mobile Communications to expand the AI-based 'Early Warning Forest Fire Detection System' project. Additionally, she revealed eight Pakistani projects selected for the UK's Climate Finance Accelerator (CFA) program.
The British High Commissioner highlighted collaborative initiatives in education and culture, including expanding the Chevening offer and partnering with Google and the Save and Observe Children Health Foundation for the online 'Pakistan Museum of Food.'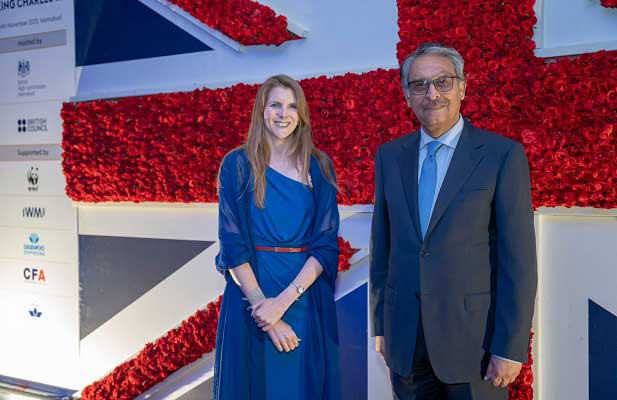 Marriott expressed gratitude to the organizing teams, residence chefs, waiting staff, and financial sponsors, emphasizing their crucial role in making the event possible.
Foreign Minister Jalil Abbas Jilani, in his speech, underscored the close friendship between Pakistan and the UK, praising King Charles's support for the developing nation.