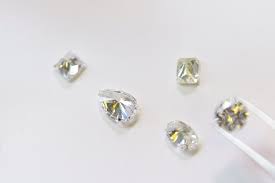 Brussels: The European Commission proposed late on Tuesday to ban imports of diamonds and liquid petroleum gas from Russia and to tighten the implementation of a price cap on Russian oil as part of a new sanctions package against Moscow, EU diplomats said on Wednesday.
The 12th sanctions package, that will be discussed by the 27 countries that make up the European Union on Friday, also contains a ban on the transit through Russia of goods and technologies that could boost the country's industrial capabilities.
To tighten the implementation of the oil price cap, set by G7 countries at $60 per barrel of crude, the package calls for shipping companies to detail shipping and insurance costs for the Russian oil cargoes they carry.
The price cap is now widely bypassed by Russia's shadow fleet of tankers by falsified documents, according to shipping analysts.
"The logic of imposing more transparency is to prevent shipping companies from hiding the real price of the oil carried by the tanker by merging it with shipping and insurance costs," one EU diplomat said.
The proposal also broadens the list of goods that cannot be sold to Russia because they could help Moscow's military effort in Ukraine and bans the sale of software for managing companies and for industrial design and production, the diplomats said.
Finally the proposal adds 47 individuals to the list of people banned from travelling in Europe and whose European assets are frozen as well as 72 entities.