China's richest woman Zhou Qunfei has lost 66 percent of her fortune, or $6.6 billion, this year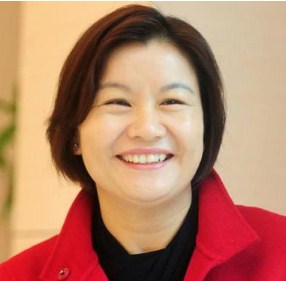 iPhone and Tesla touchscreens once made her China's richest woman. The U.S.-China trade war has made her the biggest loser in 2018 among Chinese billionaires.
Zhou Qunfei, the chairman of consumer electronics supplier Lens Technology Co., has lost 66 percent of her fortune, or $6.6 billion, this year — the biggest drop in percentage terms among China's wealthy — based on the top 1,000 profiles in the Bloomberg Billionaires Index.
Lens Technology shares have slumped 62 percent this year, driven by a selloff of Apple Inc. suppliers as U.S. President Donald Trump stepped up trade tariffs on China, and as Elon Musk agreed to resign as Tesla Inc. chairman following a Securities and Exchange Commission probe.
The wealth rout has also dragged down the fortunes of billionaires like Alibaba Group Holding Ltd. founder Jack Ma and Tencent Holdings Ltd. Chief Executive Officer Ma Huateng. Chinese billionaires among the world's top 500 richest people have lost a combined $86 billion this year.
A report by Oxford Economics released Friday found Chinese stocks have been harder hit by adverse trade policy news than any other country."Chinese equities have generally been more responsive to negative trade war news in recent months, more sluggish to recover than U.S. equities and less impacted by positive trade war news than elsewhere," analysts Jamie Thompson and Liam Gallagher wrote.
Many Apple suppliers in greater China, including Lens, fell last month after Trump said he was willing to slap tariffs on an additional $267 billion of Chinese goods, on top of duties on $200 billion in imports he was already considering. Tariffs and any relocation of manufacturing plants to the U.S. would increase costs, while the possible rise of nationalism in China may lead to a boycott of U.S. brands such as Apple, hurting suppliers, Capital Futures analyst Yeason Jung said last month.
Lens also laminates display panels for Tesla. Many of Tesla's Asian suppliers declined after the SEC accused Musk of misleading investors when he tweeted funding had been lined up to take the carmaker private, leading to a $40 million settlement.
Zhou was born in Xiangxiang, in China's Hunan province in 1970. After working for six years at a factory producing glasses, she left to start her own company in Shenzhen, the predecessor to Lens Technology. It began trading on the Growth Enterprises board in Shenzhen in March 2015. Her husband, Zheng Junlong, is a shareholder and vice chairman of Lens.