Addition-Treatment Cooperation pledged to improve care system at addiction treatment centres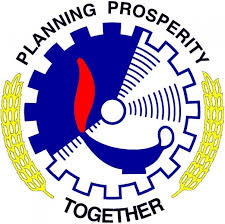 LAHORE, Oct 01 :The Drug Advisory Programme (DAP)
of the Colombo Plan will cooperate with the Punjab Healthcare
Commission (PHC) for an effective monitoring of quality of
care at addiction treatment centres in the province.
A meeting was held here at the PHC office between the
Commission's management and Senior Advisor DAP Colombo Plan
Muhammad Ayub.
The PHC team was led by Director Clinical Governance and
Organisational Standards Dr Mushtaq Ahmed Salariya. Director
Licensing Dr Muhammad Anwar Janjua and others were also
present.Dr Salariya briefed the visiting delegate on mandate and
working of the PHC, especially on the ongoing campaign against
substandard addiction treatment centres, which were failing to
provide quality care and were reportedly abusing helpless
addicts under the garb of addiction treatment.
He also mentioned that the PHC was an independent
regulatory body, constituted as per the Punjab Healthcare
Commission Act 2010, and working under the fully autonomous
board of commissioners.
While talking about working and objectives of the DAP,
Muhammad Ayub said the Programme was providing support to
various preventive initiatives being undertaken toward drug
demand reduction, and provision of standardised addiction
treatment and rehabilitation facilities in Pakistan and
Afghanistan under the Colombo Plan.
The visiting delegate highly appreciated the PHC role
and efforts in taking stock of the condition of the addiction
treatment facilities.
He said that the DAP was the only regional inter-governmental programme exclusively aiming to reduce drug demand in Asia and
Pacific regions.He agreed to share the monitoring system and tools being used by DAP for quality assurance in drug addiction treatmentand rehabilitation facilities.
Both sides also resolved to frequently share experiences, and to coordinate with stakeholders regularly towards
provision of quality services to patients.