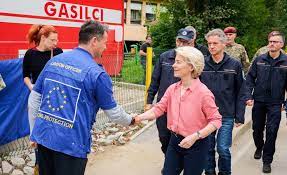 Brussels: In a remarkable display of solidarity and cooperation, EU countries have swiftly stepped in to provide critical assistance to Slovenia via the EU Civil Protection Mechanism. Following the catastrophic floods that have wreaked havoc across the nation, the EU's rapid response reflects its commitment to standing by its Member States in times of crisis.
The EU has mobilised immediate assistance to Slovenia, following its request for assistance via the EU Civil Protection Mechanism on 6 August to help deal with the severe flooding affecting the country.
So far, Austria, Croatia, Czechia, France, Germany, Italy and Slovakia have offered essential equipment and supplies, consisting of 4 helicopters, 9 bridges, and 14 excavators as well as further materials such as trucks and loaders. The assistance includes multiple teams of engineers and liaison officers, totaling over 130 European personnel.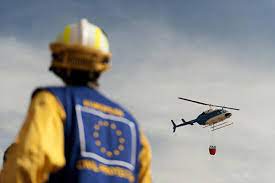 In addition, the EU's Copernicus service for satellite mapping has already produced 4 maps of the affected areas. A Liaison Officer from the EU's Emergency Response Coordination Centre (ERCC) has been deployed to Slovenia to coordinate the EU's assistance on the ground.
The heavy rainfall caused widespread damage leading to the collapse of at least 7 main and regional bridges and impacted roads and the energy infrastructure. Thousands of people had to leave their homes, and many were evacuated by helicopters and boats.
According to authorities, this is the worst flood situation in Slovenia in recent history, affecting 2/3 of the country.
While visiting the affected areas of the country, Commissioner for Crisis Management, Janez Lenarčič, said: "The EU Civil Protection Mechanism has demonstrated once again the essence of unity among Member States, fostering a sense of security and shared responsibility during these trying times. Upon receiving the request from assistance from Slovenia, the EU's Emergency Response Coordination Centre immediately activated the Mechanism to coordinate assistance and within hours offers began to pour in from various EU Member States, reflecting the strength of the union's ties and the efficacy of its disaster .