Pakistani mangoes to go on display in China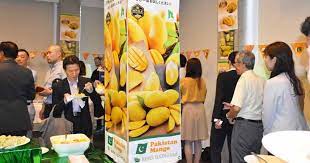 Islamabad: Pakistan pavilion will exhibit mangoes at Eurasia Festival scheduled to be held from August 17-21 in Urumqi, capital city of Xinjiang Uyghur Autonomous Region.
Upon invitation of Urumqi government, the Senate of Pakistan will hold the mango gala during the Eurasia festival in Urumqi, Commercial Counselor, Pakistan Embassy, Beijing, Ghulam Qadir said in a statement,
Senator Rana Mehmood Ul Hassan Khan will be leading the Pakistani delegation while another five members of the Senate will arrive with the delegation to attend the opening ceremony of the festival.
"We want to reach out to the Chinese companies with the exhibition which are interested in procuring mangoes from Pakistan and introducing this lovely fruit in China", Ghulam Qadir added.
He maintained that the Pakistani government wants Chinese enterprises to come to Pakistan and invest in this sector and modernize the infrastructure.
"With their help, we can improve our forming practices to enhance our produce and make better use of this fruit through value addition," he added.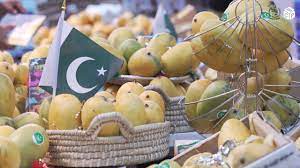 The commercial counselor said that Pakistan lacks cold storage facilities and the Chinese companies could set up such facilities like in China to increase the shelf life of mangoes which will be useful.
He said that the Pakistan pavilion would provide Pakistani traders an opportunity to market different kinds of mangoes and attract Chinese buyers.
Pakistani mangoes are in big demand in China and have already generated huge response in a number of Chinese cities like Guangzhou, Chengdu and Beijing.