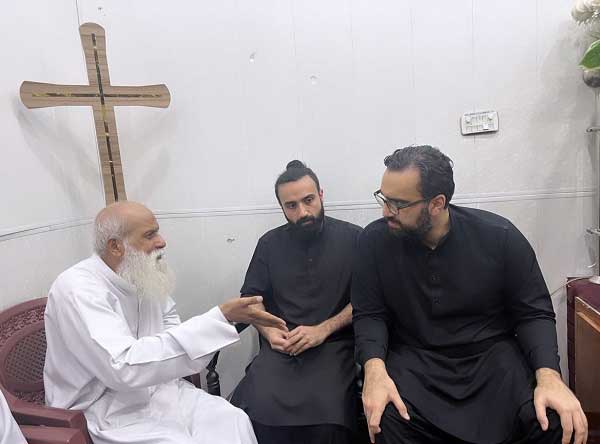 Liaquat Ali
Islamabad: Ali Rehman Malik and Umar Rehman Malik, sons of former Interior Minister and senior PPP leader late Senator A. Rehman Malik, visited two churches in Islamabad Sunday and expressed solidarity with the Christian community over the tragic incident in Jaranwala, Faisalabad where multiple churches were vandalized and copies of Bibles were burnt by enraged mob.
Addressing the assembly in the churches, they expressed that the incident of Jaranwala is highly condemnable which has caused grief to every peaceful and patriotic Pakistani.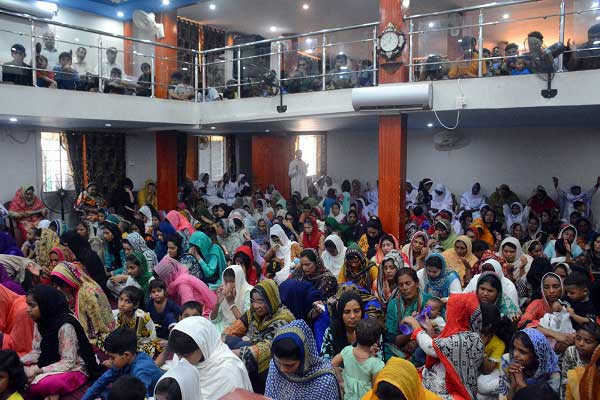 Addressing the Christian community, Umar Rehman Malik said that all citizens in the country have equal rights and for a peaceful, progressive and prosperous Pakistan, we need to promote inter-faith harmony. He said that Pakistan People's Party and its young chairman Bilawal Bhutto Zardari have always talked about the rights and protection of minorities in Pakistan. He said that Peoples Party is the only representative political party of minorities. Umar Rehman Malik added that "such a frenzied mob led astray by a handful of miscreants does not represent the entire Pakistani nation"
Umar Rehman Malik further said that such sad incidents of attacks on minorities will bring bad name to the country around the world. He urged the people of Pakistan to always remain peaceful and not fall into the hands of the handful of extremists who have sabotaged the process of peace in the country by promoting extremism.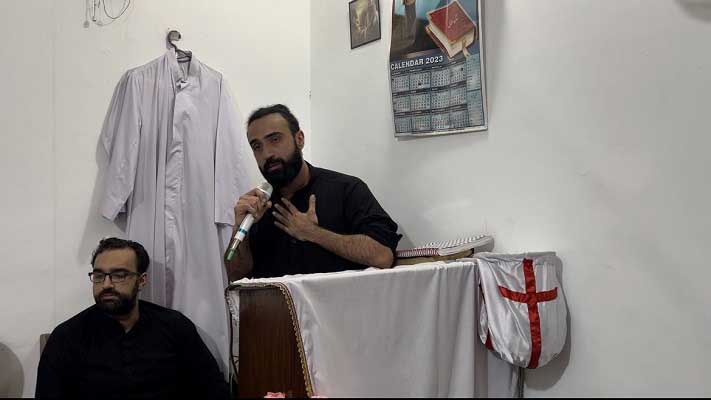 Ali Rehman Malik said that his father late Senator Rehman Malik always shared joys and sorrows with the Christian community as he visited Christian colonies every year on Christmas and Easter. He said that he was deeply shocked by the sad and highly condemnable incidents that took place in Jardanwala, Faisalabad. He said that the Constitution of Pakistan gives full protection and equal rights to the minorities living in Pakistan.
Ali Rehman Malik expressed that the national flag also includes respect for minorities which is a symbol of the nation. He asserted that how can such painful incidents of violence against minorities take place under the shadow of the great national flag. He said that burning a place of worship is a cowardly and painful act that should be strongly condemned.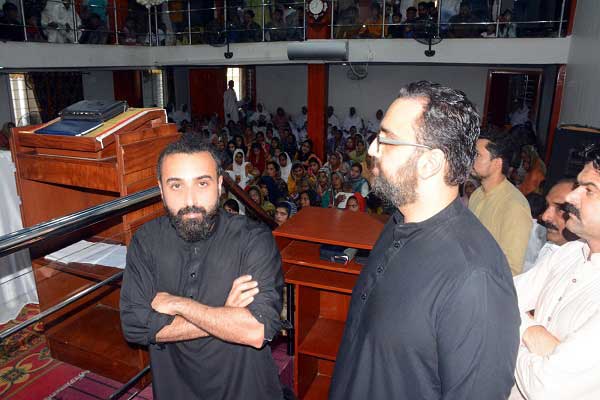 Ali Rehman Malik said that people of all religious faiths should work harder to promote interfaith harmony, which is in the best interest of the country. He said that promoting peace in the country is true patriotism because no country can progress without peace and tranquility.
Umar Rehman Malik and Ali Rehman Malik also announced that they will be working on a relief fund to support victims of Jaranwala violence.
On this occasion, the Christian community thanked Pakistan Peoples Party, Chairman Bilawal Bhutto Zardari, Umar Rehman Malik and Ali Rehman Malik for standing with them in the hour of difficulty. Late Senator A. Rehman Malik was remembered and rich tribute was paid to him for his unmatched services to the country, oppressed sections of the society and minorities.