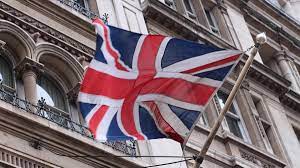 London: As of September 8, 2023, citizens coming from Georgia and Russia are required to obtain a transit visa when passing through the United Kingdom on their way to another destination.
This requirement has come into effect following the implementation of an amendment to the Immigration (Passenger Transit Visa) Order 2014, SchengenVisaInfo.com reports.
The quick implementation of this order, just a day after it was introduced in Parliament, was prompted by significant concerns about a potential increase in Georgian and Russian nationals travelling to the UK and potentially seeking asylum on arrival.
Since 2018, citizens from these two countries have consistently been at the forefront of nationalities using the UK's transit provisions to claim asylum. The Home Office's rationale for requiring transit visas for these nationals is to prevent them from using transit as a pretext to enter the UK and seek asylum.
Moreover, regarding passengers planning to transit through the UK for a period of less than 48 hours on their way to another destination, they must apply for and obtain a transit visa before their journey. This requirement applies if the transit involves leaving the airport premises for any reason or needing to collect and re-check baggage for onward flights.
Following this development, the Ministry of Foreign Affairs of Georgia stated to the media that this amendment extends the requirement for visas to Georgia and about 100 other countries. This list includes the following countries too:
Previously, a report from the business daily RBC predicted that Georgia could potentially become a transit hub for travellers from Russia going to European countries.
The measures implemented by Moscow and Brussels have prompted citizens from both regions to seek alternative travel routes, often transiting through cities such as Istanbul, Dubai, Belgrade and Yerevan.
In May of this year, President Vladimir Putin of Russia also lifted a ban on direct air travel with Georgia that was put in place in 2019, initially in response to anti-Russian protests in Georgia.