TikTok unveils latest Community Guidelines Enforcement Report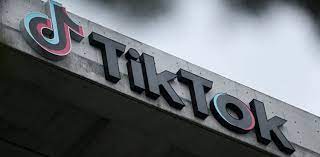 Islamabad: TikTok, the prominent platform for short videos, has unveiled its latest Community Guidelines Enforcement Report for the second quarter of 2023, spanning from April to June.
This report reinforces TikTok's unwavering commitment to combat misinformation and to maintain a secure and all-encompassing digital space.
The report, issue here, emphasizes the Chinese giant's ongoing dedication to fostering trust through transparency and ensuring a secure and inclusive atmosphere for its user community.
Throughout Q2 of 2023, a total of 106,476,032 videos were globally removed, constituting roughly 0.7% of all content uploaded to TikTok. Out of these, 66,440,775 videos were taken down via automated systems, while 6,750,002 videos were reinstated following a review process.
In Pakistan, 14,141,581 videos were removed in Q2 2023 for contravening Community Guidelines. Concurrently addressing Community Guidelines breaches, TikTok proactively targeted spam accounts and related content, adopting preemptive measures to combat the emergence of automated spam accounts.
Within the context of Q2 2023, approximately 83.6% of videos violating guidelines in Pakistan were removed before they could be viewed, with roughly 92.5% of such videos being eliminated within a single day.
The rate of proactive removal for this quarter reached 98.6%. On a global scale, TikTok also took action to remove 18,823,040 accounts suspected to belong to users under the age of 13, placing a priority on the safety of young users.
TikTok's Community Guidelines have been crafted to foster a secure, inclusive, and genuine user experience for all its members. These policies are universally applicable to everyone and all types of content, with TikTok's focus on maintaining consistency and fairness in their enforcement.
TikTok reports that it leverages a combination of advanced technology and human review processes to identify, assess, and take action against content that infringes upon its Community Guidelines.