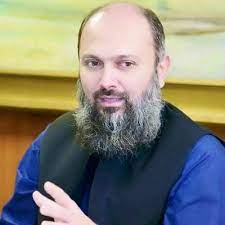 Quetta: Over 30 political figures, including former members of the National Assembly and former Chief Minister of Balochistan, have formally announced their joining the Pakistan Muslim League-Nawaz (PML-N).
A ceremony was held in Quetta on Tuesday where political leaders joined the former ruling party. Nawaz Sharif, Shehbaz Sharif, Maryam Nawaz, Pervez Rashid, and other PML-N leaders were also present on the occasion.
Former Balochistan chief minister Jam Kamal from Balochistan Awami Party, former ministers Mir Saleem Khosa, Noor Muhammad Dummar, and Rubaba Bilidi have also joined the PML-N.
Former minister Sardar Abdul Rehman Khetran, Muhammad Khan Lehri, Masood Loni and Noor Muhammad Domar were among the prominent BAP leaders who joined the PML-N.
Majid Hussaini from the National Party, former member of assembly Zainat Shahwani from BNP, former MNA Khan Muhammad Jamal from PTI also joined the PML-N.
Sardar Atif Ali Sanjrani from PTI, former Senator Dr Ashok Kumar from the National Party, former Senator from PPP Syed Al-Hassan Mandokhail also joined the PML-N, while Sardar Fatah Muhammad Hassani, Saleem Khosa, and Faiq Jamali have formally announced their inclusion in the PML-N.
Earlier, former prime minister Nawaz Sharif reached Balochistan capital Quetta for a two-day visit.
His younger brother Shehbaz, daughter Maryam and Pervez Rashid are accompanying him on the trip aimed at boosting the PML-N organisation and forging new alliances in the province ahead of the Feb 8 general elections.
He drove straight to the hotel from the airport, where he is staying along with his entourage. The elder Sharif did not answer the questions of reporters.
Nawaz is expected to seal a seat-adjustment deal with the Balochistan Awami Party (BAP) which is now led by Khalid Magsi.
The Balochistan-based party had parted ways with the PTI-led ruling alliance, paving the way for the success of a no-confidence motion which propelled Shehbaz to the prime minister's office for a 16-month-long stint.
The visit also has a great symbolic significance given that it was Balochistan where the downfall of his government began after the change in party loyalty and shifting alliances ended the tenure of the then chief minister Sanaullah Zehri.
Both Zehri and Lt-Gen (retd) Abdul Qadir Baloch had left the PML-N and later joined the PPP after criticising Nawaz and his policies after he accused the establishment of toppling his government, conviction and the controversial elections in 2018.